Mason Jar Chandeliers always delight me. There is something about them I am absolutely drawn to. You, too???
They somehow look "innocent," if I can use that word to describe completely inanimate objects. 🙂
From BootsNGus, what do you think about this beautiful, hand-crafted Mason Jar chandelier? So rustic and lovely and perfect for your outdoor space or your wedding. Right?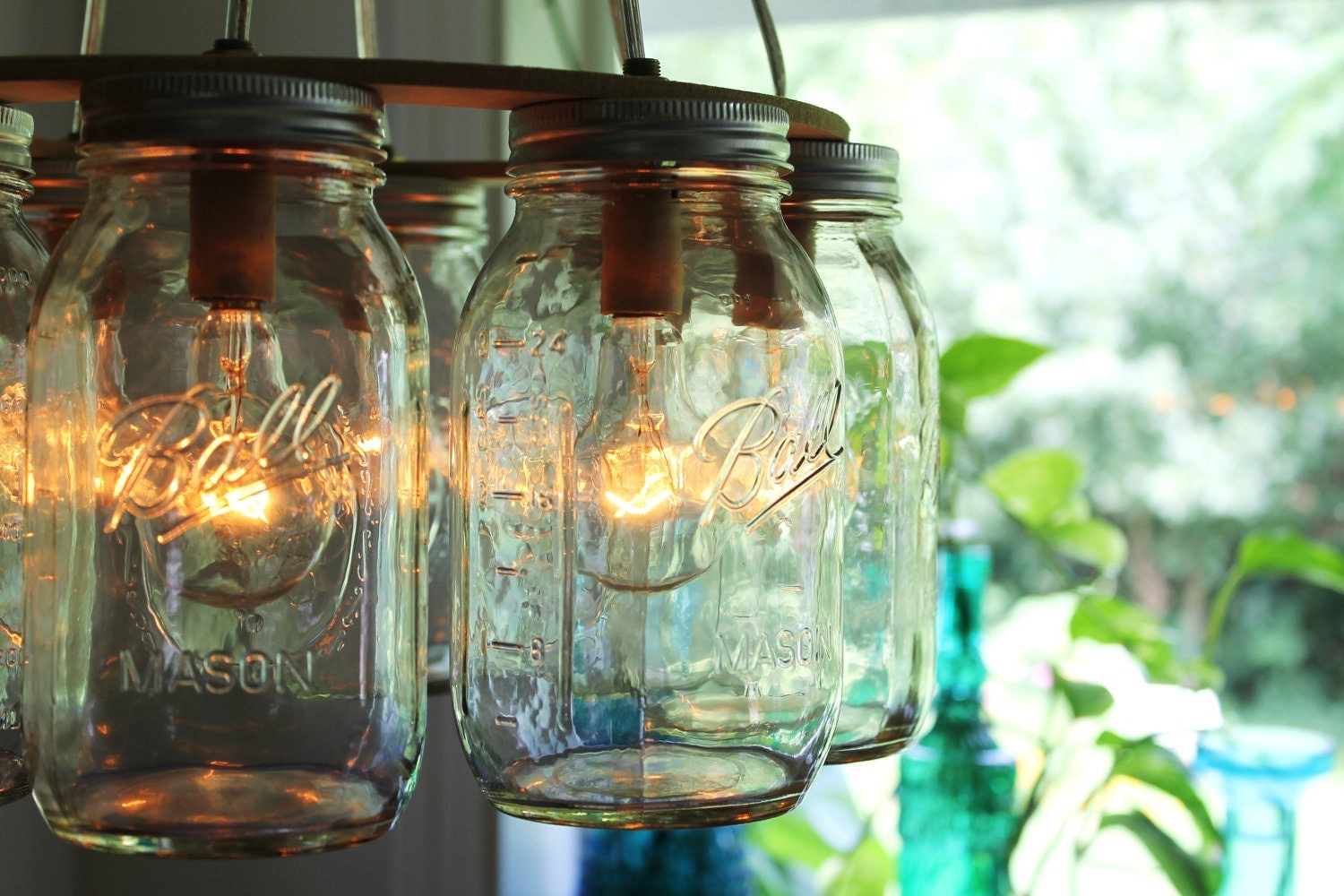 I hadn't seen a Mason Jar chandelier quite like this one from Jared Deal. It's so colorful! And I love that all the jars are different shapes and sizes.
This outdoor Mason Jar chandelier is sort of my speed. It's easy enough!
This Little Mama
is the creator behind this beauty, and it's one you're going to want to pin so you can get it done by spring.